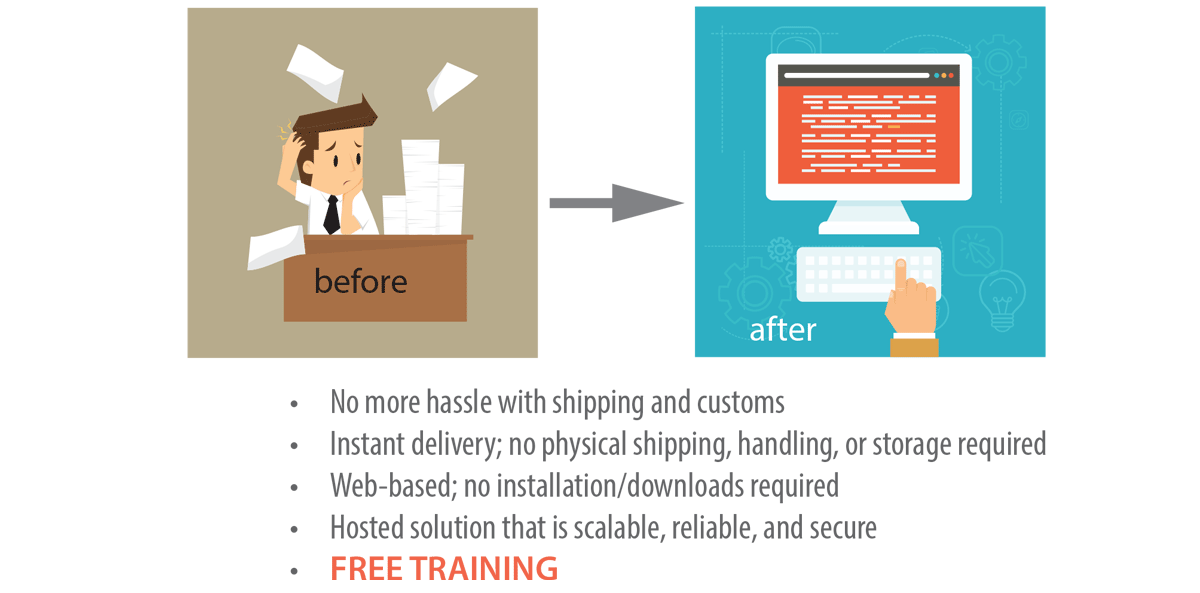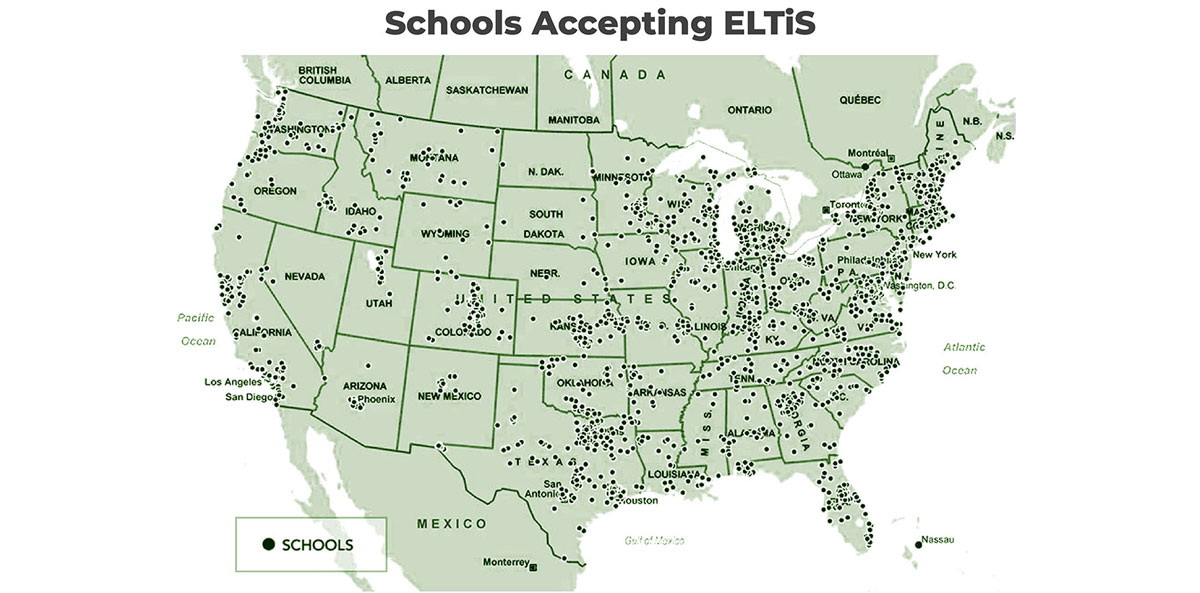 Why choose ELTiS?
Assesses English used in Schools
Developed in collaboration with CSIET
Valid and Reliable Scores
PRACTICAL
Focus on school language
All selected-response questions
Automatic scoring
RELIABLE
Optimized test length
Standardized administration
Comprehensive coverage
VALID & RELEVANT
Assesses language of school
Solid research basis
Optimal range of proficiency
COST EFFECTIVE
Collaborative model between B&T and CSIET members
Shared responsibility for test security
ELTiS is accepted where CSIET-certified organizations send students.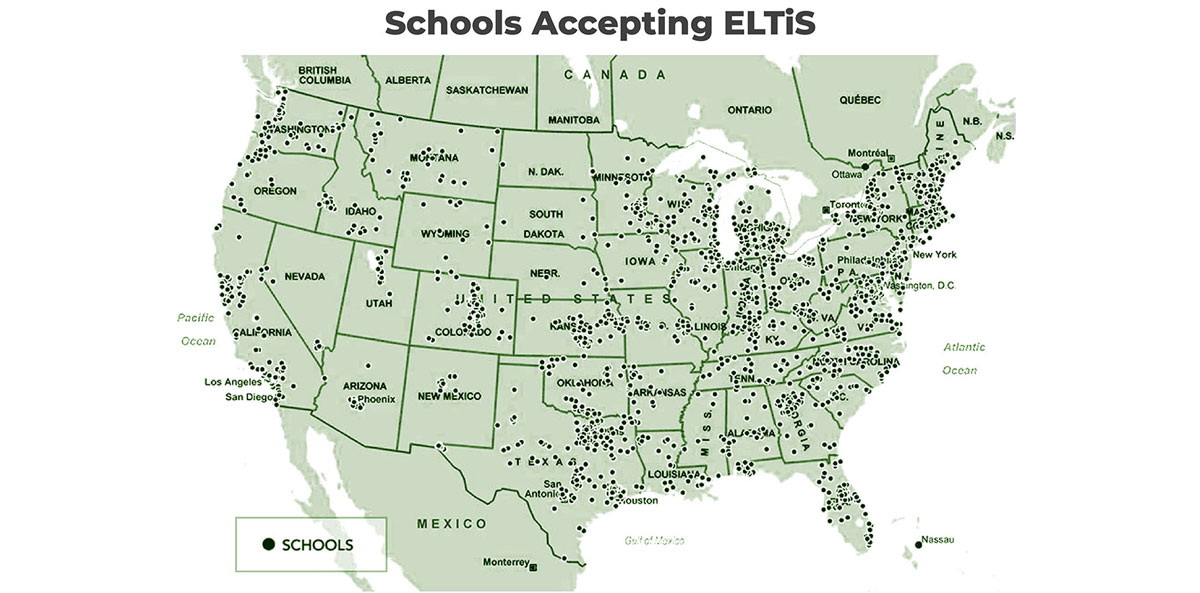 Online testing is the most secure test administration mode. Random form assignment, random answer keys, active item refreshment, and the possibility for score users to verify scores online add to security. At the same time, the security of ELTiS is a shared responsibility between the test publisher and the customer organizations, so part of the security of the system rests with the test administrators. Only verified organizations are permitted to administer the test. Local proctors are trained to provide a secure testing environment.
The test measures school-based listening, reading, vocabulary and grammar–the language students need to understand and benefit from instruction in high school classes in the U.S.
The test blueprint is based on original research and literature analysis about language use in U.S. classrooms and textbooks in the high school grades. The test questions were written by both practicing teachers and professional item writers. The performance of the test is continuously analyzed to ensure the measurement is working appropriately, and the online tests are refreshed periodically. More >>
The ELTiS total score indicates a student's ability to understand and benefit from instruction delivered in English. It is based on the student's responses to listening comprehension, reading comprehension, vocabulary, and grammar items.
ELTiS proficiency levels range from a low of 1 to a high of 5. Level 1 indicates very little ability to understand spoken or written English independently, whereas Levels 4 and 5 typically mean that students are able to understand and benefit from high school level instruction in English.
ELTiS 2.0 scaled scores range from a low of 500 to a high of 800. Higher values indicate higher performance on the test. A change in the ELTiS scaled score values was made in 2020 when the composition of the test was changed as ELTiS 2.0 was introduced. The scaled score range for the previous version of the ELTiS was 100-300.
Organizations and schools set their own score requirements with our guidance.
Upon verification of your organization, we will set up your Online ELTiS administrator account and test credits. To administer ELTiS, you will need to provide a stable Internet connection, a location that allows for independent work on tests, and computers or tablets and headphones for each student. Test administrators must complete a free online training before they can administer the test. See technical requirements.
In addition to stable internet connection, the test center needs to provide each student a computer or tablet and headphones to take the test. They must check the compatibility of the equipment before a test session begins, and must log in each student at the start of a test session. For equipment requirements, see technical requirements.
There is no paper version of ELTiS 2.0. Contact us for more information about transitioning to the online ELTiS 2.0.
The shared responsibility between the test provider and client organizations for administration and test security makes ELTiS one of the most affordable and reliable testing options available. The online mode is also beneficial because there are no shipping or handling costs since everything is online.
How does it work?
A shared collaboration model between you, the exchange organization, and us, the test provider, allows for a cost effective and immediate testing solution.

J1/F1 Organizations
Apply to become an ELTiS test center
Create your ELTiS account and purchase test credits
Proctor tests and/or disseminate test credits to your branch organizations
Local Proctors
Complete online training
Set up distraction-free testing room which includes laptops or tablets for students to independently take the test
Log in each student to the test portal and verify their identity
Maintain a secure test environment
Oversee testing
Students
Provide one or more forms of identification
Take the test on a laptop or tablet under monitored conditions
Use headphones to concentrate on their individually paced test
Why choose ELTiS
COST EFFECTIVE
Local administration = saves time & $$
Most affordable high-quality option
No shipping & handling costs
Quick and easy implementation
immediate score reports to you, your partners and your students